Despachos Internacionales Asociados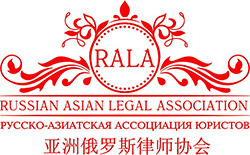 Russian Asian Legal Association
Asociación nacida de un congreso de abogados celebrado en Shangai en 2016, donde estaban representados los mayores despachos de Asia. Profesionales de Rusia, China, los Emiratos Árabes y otros países del mundo decidieron crear la Russian Asian Legal Association para impulsar las inversiones en Rusia y los países integrantes de la antigua Unión Soviética.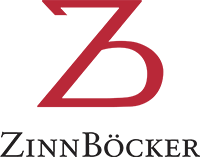 Más información
Dr. Christian Böcker
Rechtsanwalt
Fachanwalt für Arbeitsrecht
Abogado (RA-kammer Madrid)
Maître en Droit (Frankreich)
Friedrichsplatz 10
D-68165 Mannheim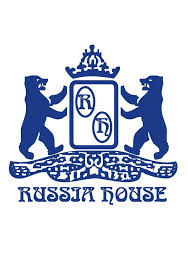 Russia House International Lawyers
Más información
Contact information:
Maxim Tafintsev
Advocate, Principal
Phone: +7 (495) 211 4188
Fax:      +7 (495) 225 8500
Mobile: +7 (903) 109 7150
E-⁠mail: mt@rhlawi.ru
http://www.rhlawi.com/

Russian Legal is a Russian law firm specializing in projects of high and exceptional complexity in such areas as litigation, criminal law, and commercial law, including support for import and export transactions.
Más información
Contact Persons:
Andrey Kozlov, Managing Partner, Attorney at Law
+7 495 149-00-50, 101
+7 926 268- 57-85
Ekaterina Ostapchuk, Assistant
+7 495 149-00-50, 111
+7 985 360-00-74

India / Kolkata, Mumbai, New Delhi 
Más información
Contact Person: Mr. S.K. Singhi, Founder, Managing Partner
                       +91 33 2231 8652
                       'surendra.singhi@sksinghlandco.com'

Vidhisastras Advocates & Solicitors.
India / New Delhi, Noida Jaipur, Kolkata, Mumbai
Más información
Vidhisastras, Advocates & Solicitors
                       Contact person: Ashish Deep Verma, Founder, Managing Partner
                       0011-4906 8555 / 01204571 996
                       +91-8130 44 1280

Almaazmi Advocates & Legal Consultancy

Nahar D. Al Dalbahi Attorneys
and Counselors at Law

Más información
Contact person:
Nabendu Bhattacharjee, Partner
Telecommunications:
+88 017 160 34437

SEDE MADRID
• Calle de Alfonso XII, 62 (Edificio Spaces Atocha)- Planta 2ª. 28014 Madrid
• +34 91 076 70 24
SEDE BARCELONA
Calle Tuset nº32, piso 4, p. 3  08006 Barcelona

+34 93 232 68 75